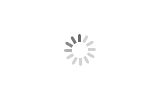 Custom First Aid Kit Medical Responder Bag For Car
Custom Medical First Aid Kit Bags can be customized according to customers' request about the design of the bag and the contents and the printing logo on them.
CE FDA ISO13485 Certified DIN13164 Vehicle Survival First aid kit
Material:Nylon
Size:20X6X15cm
Custom First Aid Kit Medical Responder Bag For Car | Gauke
Custom Medical First Aid Kit Bags
Place of Origin: Wuhan
Brand Name: GAUKE
Model Number: GKB20011302RED
Product name: Vehicle First aid kit
Color: Red
Material: Nylon
Certificate: CE/FDA/ISO9001/ISO13485
Size: 20X6X15cm
OEM: Accept OEM
Function: Health Care
Warranty: 5 Years
Product Description
CE FDA ISO13485 Certified DIN13164 Vehicle Survival First aid kit
Details Images
1. We are the professional manufacturer of custom medical equipment bags, our factory in Wuhan, Hubei.
2. All of the items in the first aid kits are made in our factory, except the scissors and gloves.
3. We have CE, ISO EN 13485 certificates, and FDA approval.
4. We have 16 years experience in exporting, and we can provide a good and reasonable solution for the first aid kits.
5. Our product: first aid for car, first aid kit for workplace, first aid kit for traval, and so on.
6. Reasonable price with good quality.

Contents of GKB20011302RED
Code
Description
QTY
F001
Adhesive tape DIN13019-A 5*2.5
1
F002
Adhesive bandages DIN13019-E 10*6
4
F016/0
Finger plaster-elastic,12*2
2
F017/0
Finger plaster-elastic,4*6.5
2
F015/0
Plaster strips water resistant single packed,7.2*1.9
2
F0032-6
Plaster strips water resistant single packed,7.2*2.5
4
F031
First aid dressings bandages,sterile,DIN13151-K
1
F003
First aid dressings bandages,sterile,DIN13151-M
2
F004
First aid dressings bandages,sterile,DIN13151-G
1
F005
Sterile compress(burn dressings) DIN13152-BR
1
F006
Sterile compress(burn dressings) DIN13152-A
1
F007
Conforming Elastic bandages DIN61634 FB6
2
F008
Conforming Elastic bandages DIN61634 FB8
3
F009
First aid blanket
1
F010
Sterile wound compress
6
F011
Triangular bandages DIN13168-D
2
F012
Scissor DIN58279 A 145
1
F013
Disposable glove DIN EN455-1
4
F134
Cleasing wipe
2
F021
Content list
1
F014
First aid kit manual
1